Entertain your community with safe comedy from this outstanding Comedian
Short lead times – Fees negotiable – Online capable and adaptable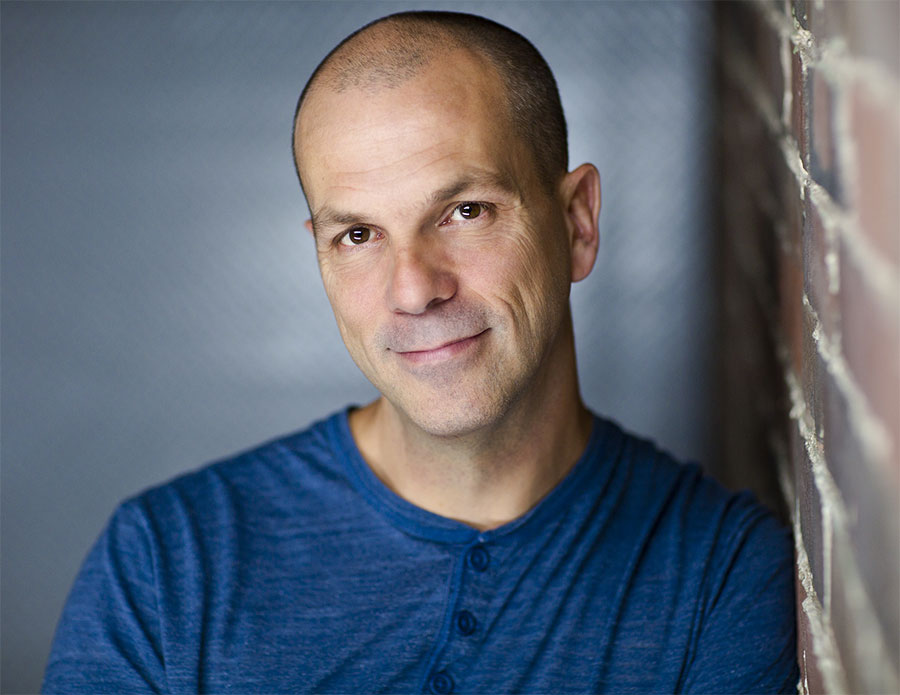 Chris Gibbs
British-born comedian Chris Gibbs has toured extensively as a stand-up comedian and improviser.
He's written and performed five (5) hit award-winning one-man shows, played at Just For Laughs in Montreal, appeared in two (2) CBC Winnipeg Comedy Festival Galas, starred in the indie Canadian feature film, 'Run Robot Run' and is even a published author.
In 2015 he played "Gizzardgulper", one of the evil giants in the Disney feature The BFG, directed by Steven Spielberg.
Check out Chris's website too: http://chrisgibbs.ca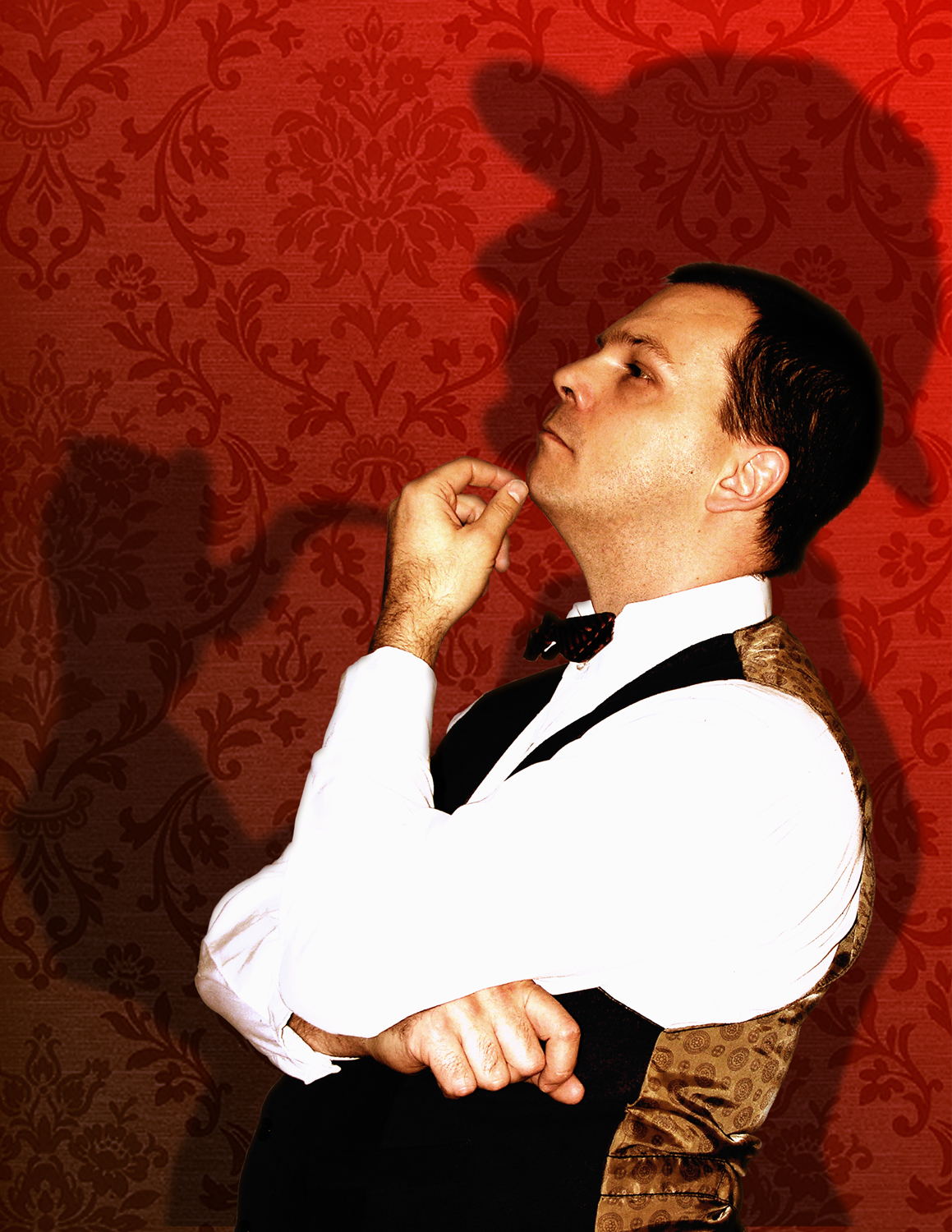 "Gibbs' performance as the witless and self-deprecating Barnaby is near flawless. His martini-dry wit is characteristically sharp, in both script and performance, and his comic timing is beautiful." – Joff Schmidt, CBC

Written & Performed by Chris Gibbs
"Not Quite Sherlock" is a one-man comedy play about Victorian London's most overlooked detective. But that's not all. It's also a ridiculous comedy about an ex-street-performing comedian attempting to do a one-man comedy play about Victorian London's most overlooked detective. With wit, charm, timing, and almost no respect for the rules of theatre, Chris Gibbs creates a simple, hilarious theatrical experience unlike any other.
London, 1896.
Barnaby Gibbs is an incurable optimist, a Sherlock Holmes fan, and a man who knows he's not particularly good at anything. One night, while checking on a friend's empty house, he encounters a stranger, dressed entirely in black, holding a bag full of stolen belongings and attempting to write a poem about sapphires. There is only one conclusion a reasonable man could come to: this is the notorious cat burglar/con-man known as the Rhyming Bandit! Fortunately, Barnaby Gibbs is not a reasonable man, and when the stranger explains he is actually the famous detective Antoine Feval, a new crime-fighting duo is born
History
Under its original title, Antoine Feval, the play premiered at the 2005 Winnipeg Fringe Festival, winning Best of Fest. Since then it has played all over the country, including the Just For Laughs Festival in Montreal and the High Performance Rodeo in Calgary. In 2014 the show was chosen to be a part of the first run of shows recorded for the Bell TV series On Stage On Demand
RUNNING TIME: 90 minutes with Intermission
TOURING PERSONNEL: 1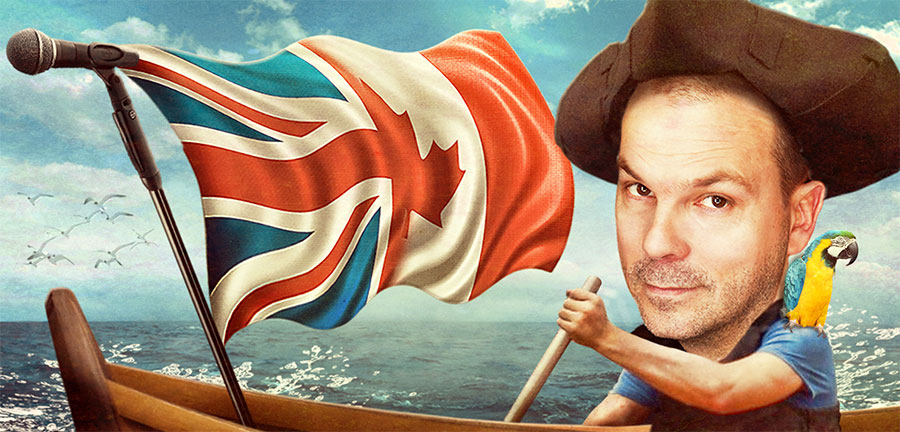 "comic stand-up gold" – Bruce DeMara, Toronto Star

"bumbling self-mockery, ridiculously clownish physical comedy and an extremely keen observational wit" – John Kendle, Uptown Magazine, Winnipeg

Written & Performed by Chris Gibbs
From England, the Land of William Shakespeare, to Canada, the Land of William Shatner.
Chris Gibbs first came to Canada in 1995. Since then he's moved to Canada permanently, married a Canadian, and made a Canadian. He's met a Canadian who apologised for saving his life, been given more advice on bear avoidance than anyone could possibly need, and has spent more time than strictly necessary wondering what it really means to 'drop your accent.'.
In case it's not clear, this is a stand-up comedy show about Canadians, by someone who isn't one.
History
Under its original title 'Gibberish', this show was performed across Canada in 2002, and in many festivals since then. Tired of having to explain the pronunciation of the title, Gibbs changed the name of the show in 2014. See the reviews page to see just how much time the reviewers of Canada have spent trying to explain the pronunciation of the show too. The guy from the Edmonton Sun even used the word 'onomastician'!
RUNNING TIME: 90 minutes with Intermission
TOURING PERSONNEL: 1
Like Father, Like Son? Sorry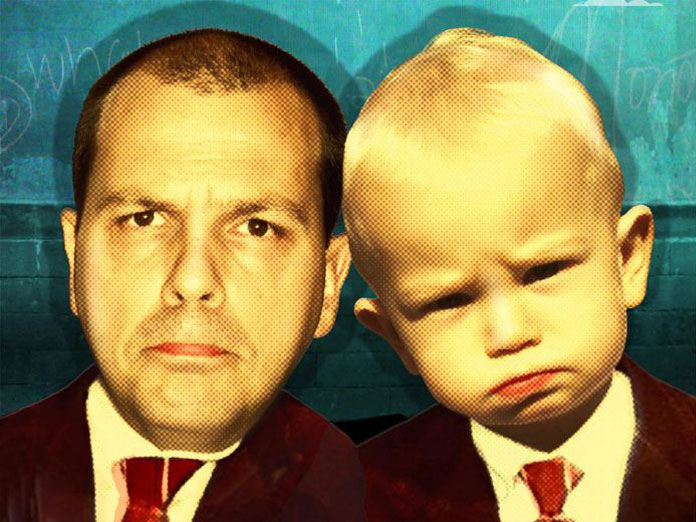 "Gibbs' observations about his first two years of fatherhood is as clever and funny a show as you'll see at this festival. A thoroughly entertaining and hilarious show that has my highest recommendation." – Dean Jenkinson, CBC
"He's one of the most uniquely persuasive solo performers around… it's all fresh, it's all funny, it's presented with wit and style." – Richard Ouzounian, Toronto Star
"an endearingly hapless quester, constantly reassessing his personal experience, having second thoughts and going off on hilarious tangents. Not to be missed" – Liz Nicholls, Edmonton Journal

Chris Gibbs has been unqualified for many jobs… he was an overweight acrobat, a private school English teacher whose only qualification was a British accent, and a Titanic Museum re-enactor fired after one day for 'adding a few jokes'. Then he found himself in the most difficult, most important job of all… fatherhood.
A stand-up comedy show that playfully explores the fears, worries and surprises of being a new father, and the absolute terror of wanting to be a good one.
History
The show premiered at the 2009 Toronto Fringe Festival, where it won Patron's Pick. It then played to sell-out houses at the Winnipeg Fringe Festival (and would have won the best of fest, apparently, but Chris had to go to Just For Laughs. Just saying.) He was later invited to perform it at the 2010 Next Stage Theatre Festival, and then in the 2010 Uno Festival. In April 2010 Chris performed an excerpt for the "True Stories And Other Lies" gala at the CBC Winnipeg Comedy Festival. Then the show sold out and was held over at the Edmonton Fringe Festival. Since then the show has toured extensively across Canada and continues to do so.
RUNNING TIME: 90 minutes with Intermission
TOURING PERSONNEL: 1