Enlighten your audiences with this exceptional Ballet Company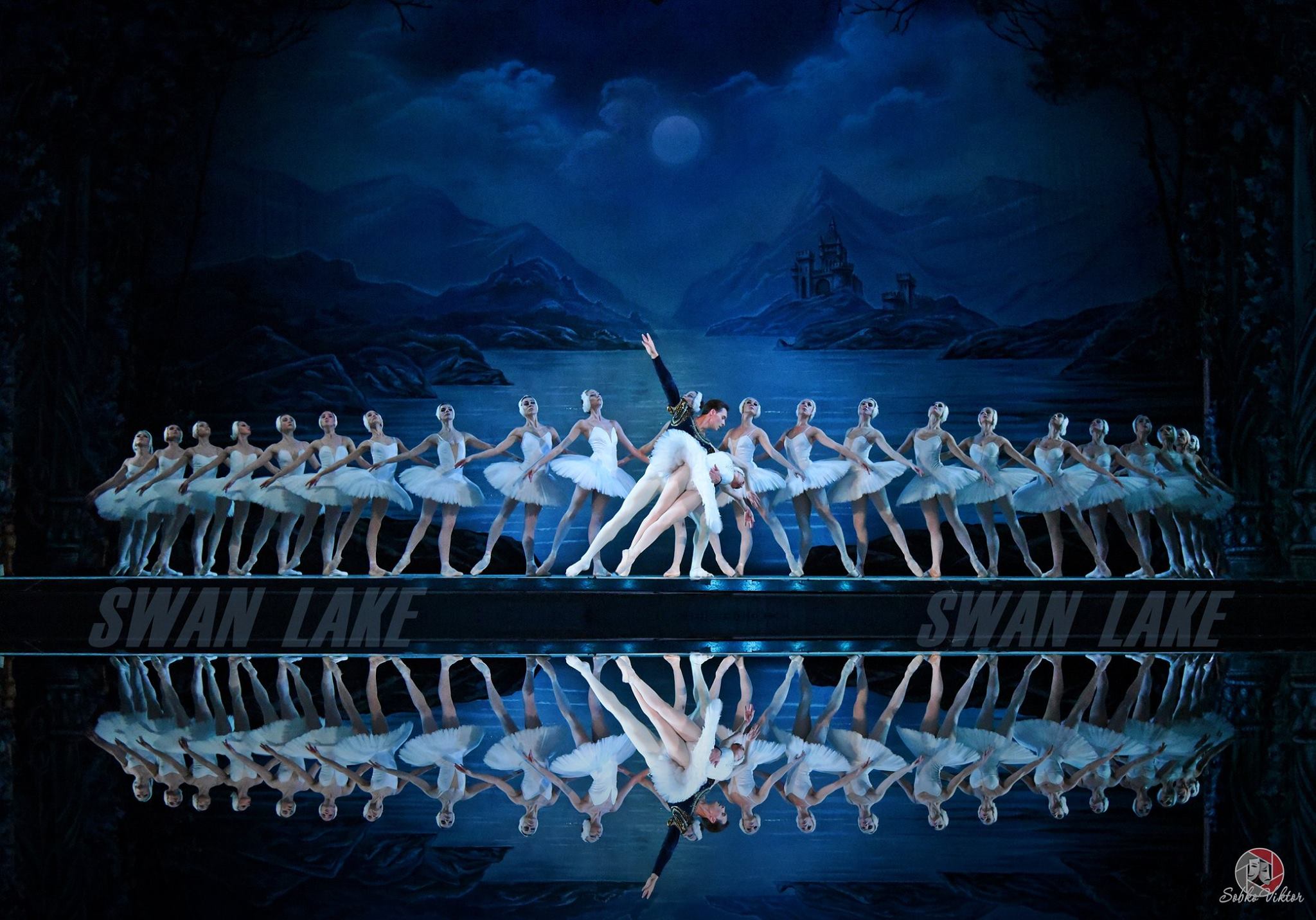 Bio
Classical Arts Entertainment has as its purpose to promote the best professional groups for Ballet. Currently they are working closely with the National Ballet Theatre of Odessa, Ukraine. The Odessa Ballet is recognized as one of the most prestigious institutions of classical Ukrainian ballet. It boasts an extremely varied repertoire, carrying the honour and the task to preserve the precious Ukrainian heritage. The Ballet company consists of the best performers, all graduates of prestigious Ukrainian choreography schools. Many in the company have danced with the National Ballet Theatre of Odessa company, as well as having been soloists in major international companies. Classical Arts Entertainment brings 55 of Europe's brightest ballet stars to Canadian stages.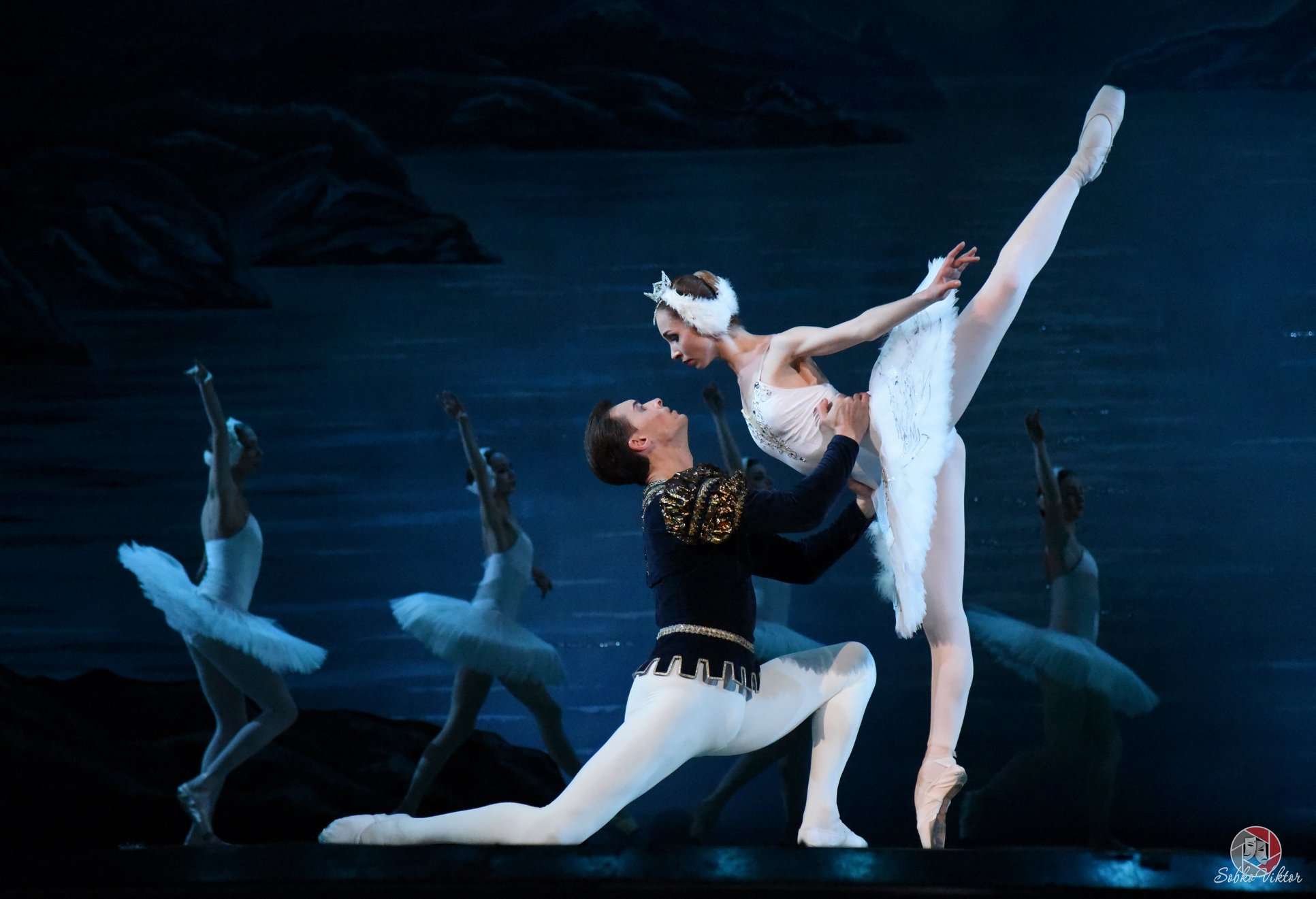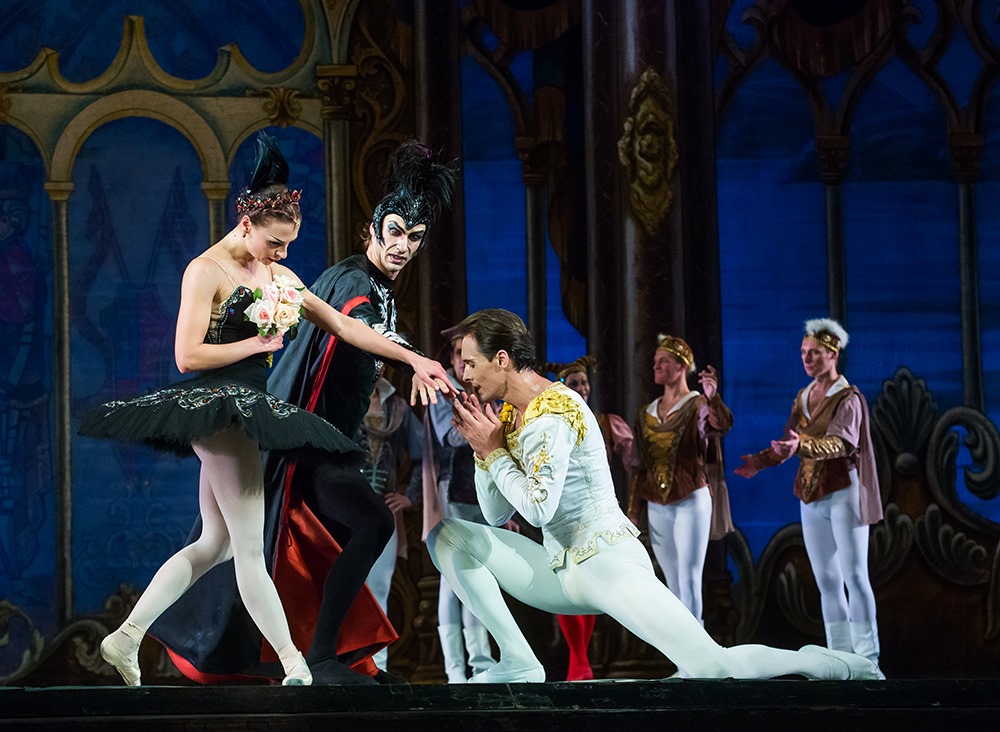 "Swan Lake" is a timeless love story that mixes magic, tragedy, and romance. It features Prince Siegfried and a lovely swan princess named Odette. Under the spell of a sorcerer, Odette spends her days as a swan swimming on a lake of tears and her nights in her beautiful human form. The couple quickly falls in love. As in most fairy tales, things are not that easy and the sorcerer has more tricks to play. That brings Odile, his daughter, into the picture. Confusion, forgiveness, and a happy ending with Siegfried and Odette together forever round off the ballet.
RUNNING TIME: Act I – 59 minutes; Act II – 54 minutes, plus Intermission
TOURING PERSONNEL: 58, performers and crew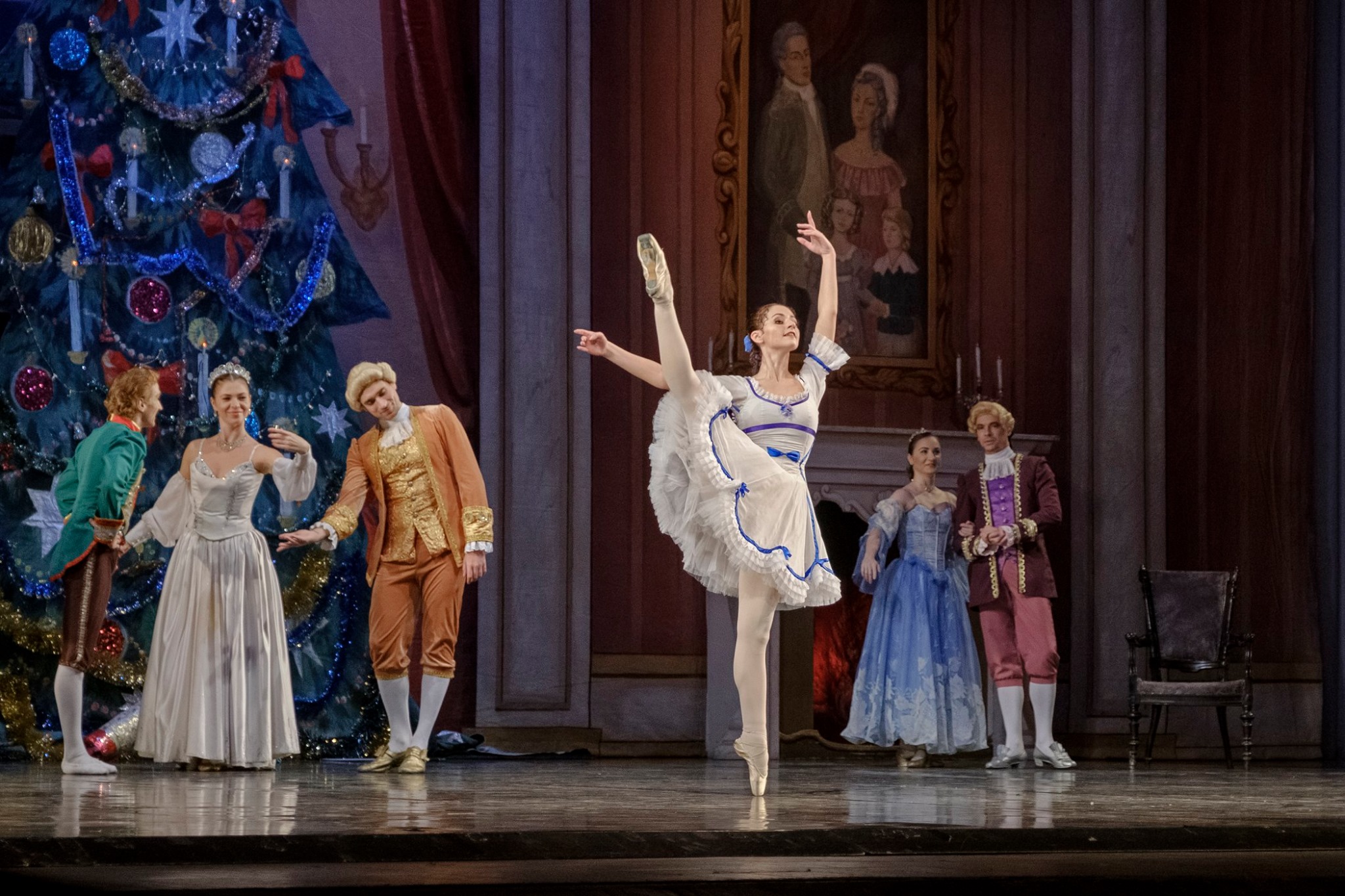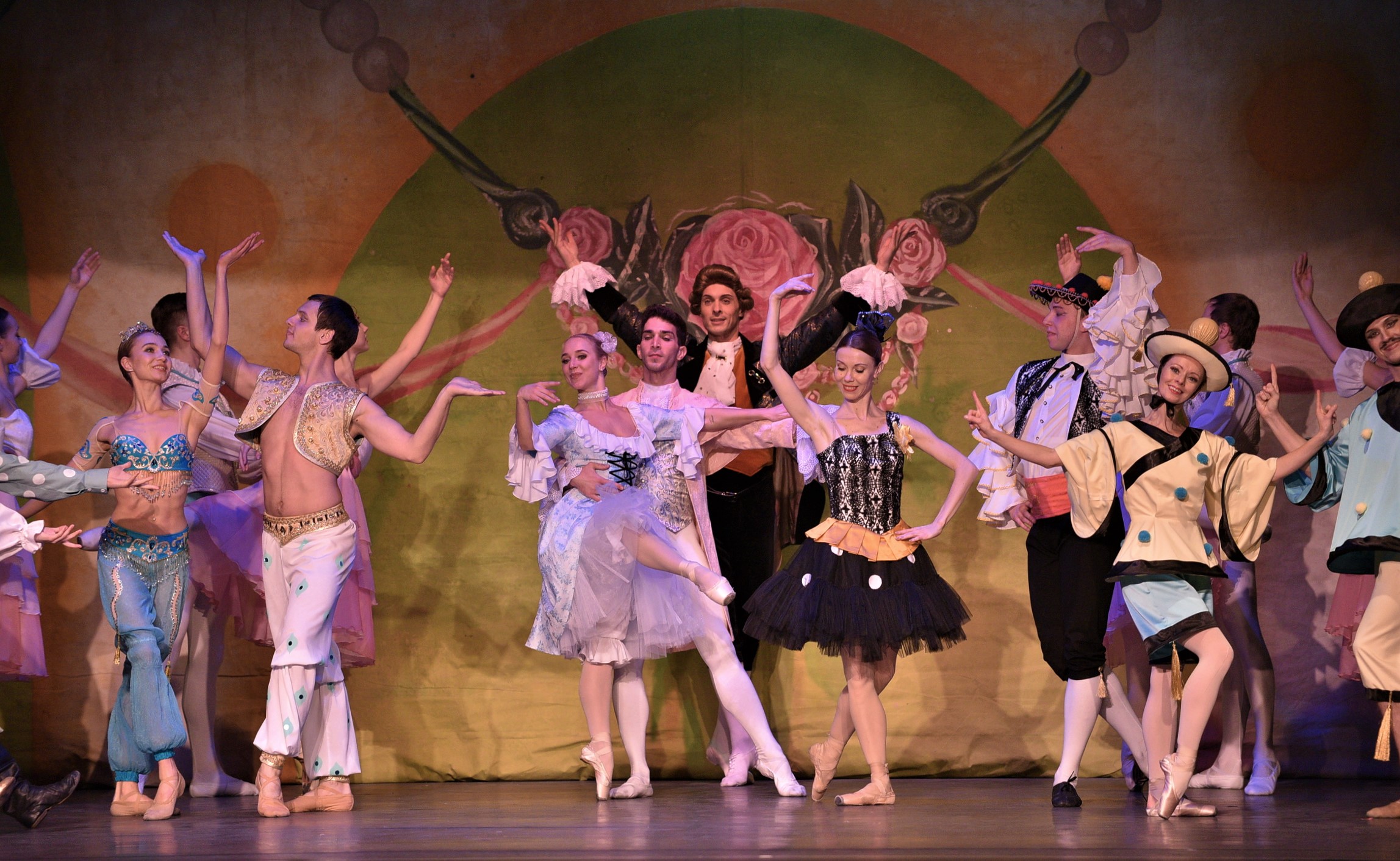 "The Nutcracker" is the story of Clara, a little girl who is given a wooden nutcracker as a Christmas gift by the mysterious Dr. Drosselmeyer. That night, she experiences the nutcracker's battle with an army of mice and his transformation into a handsome prince.
RUNNING TIME: Act I – 59 minutes; Act II – 54 minutes, plus Intermission
TOURING PERSONNEL: 58, performers and crew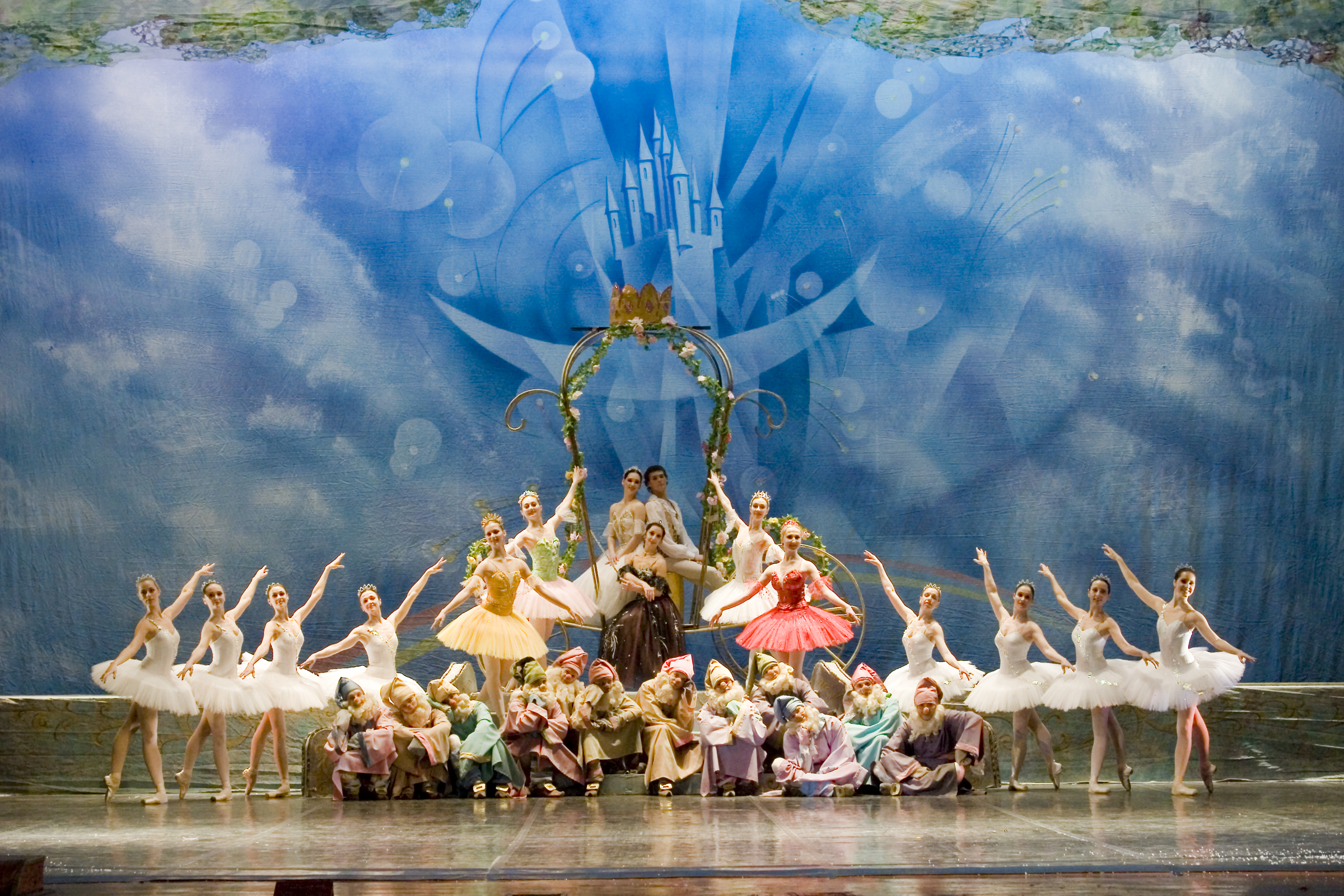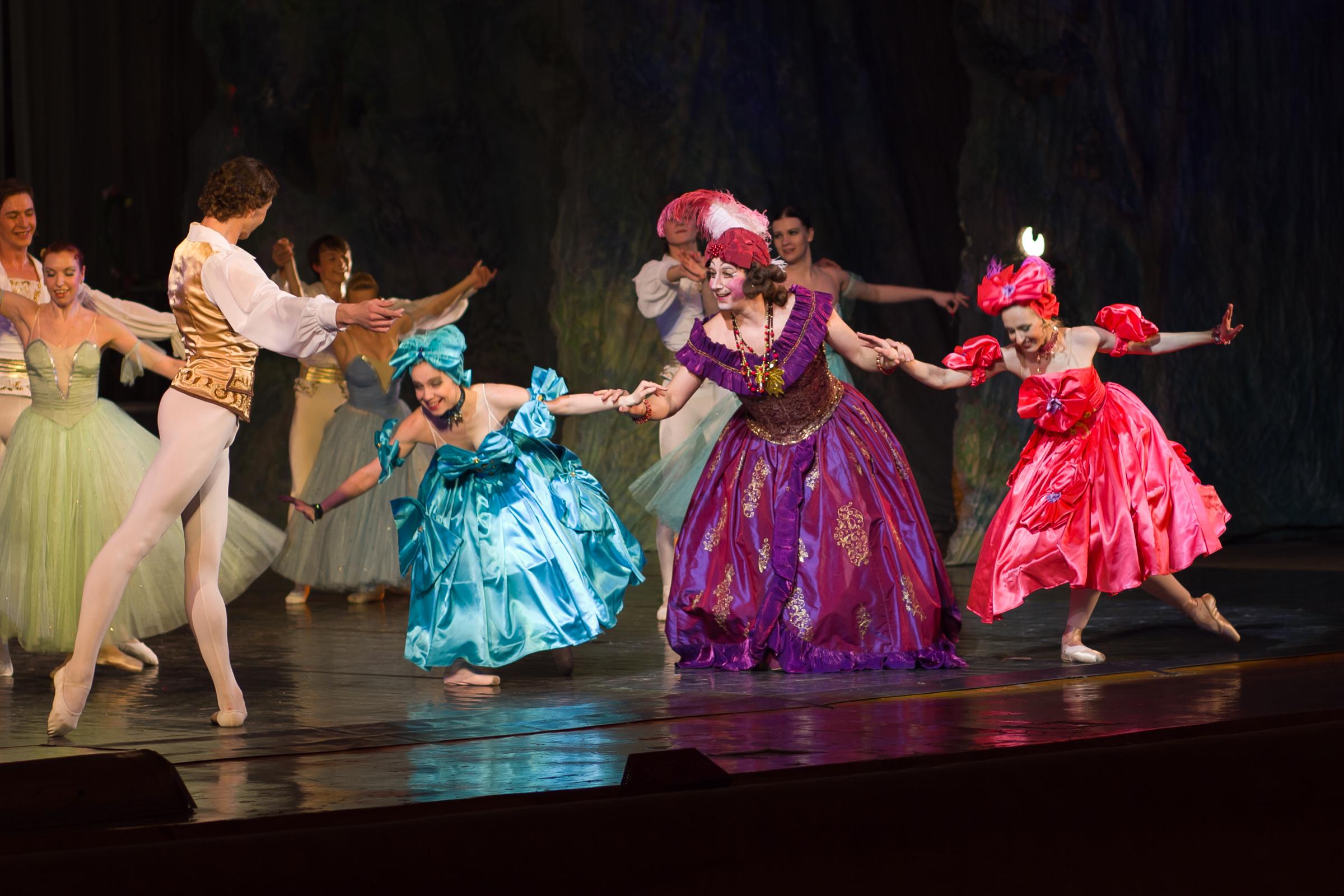 Cinderella, the beautiful and kind-hearted daughter, sees her world turn upside down when her beloved mother dies, and her pained father remarries another woman, the wicked Lady Tremaine, who has two equally cruel daughters, the jealous Anastasia and Drizella. But, once more, things will go from bad to worse, When Cinderella's father, too, dies, leaving her all alone in the Lady's clutches to serve as her maid-of-all-work. Under those circumstances, a shabby and neglected Cinderella doesn't stand much of a chance of attending the King's royal ball–let alone, captivate the handsome Prince–unless she turns to her loving Fairy Godmother who has quite a few tricks up her sleeve.
A magical interpretation of the well known classical fairy tale. These ballet dancers will mesmerise your audiences!
RUNNING TIME: Act I – 59 minutes; Act II – 54 minutes, plus Intermission
TOURING PERSONNEL: 58, performers and crew