Touring Theatrical & Dance Productions, and Select Musicians for your stage.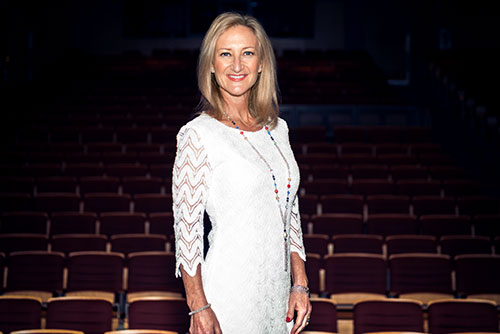 Ilene Elkaim
Passionate. Professional. Personable.
Advocating for artists to serve communities well.
Ilene Elkaim is a Canadian business woman who founded Six Dynamix  in 2005, pursuing her love for servicing clients:
transforming her clients' business by collaborating with both suppliers and clients to incorporate specialized retail / distribution software. Coupling her service orientation with her long time passion within the perfoming arts enables her to seek effective ways to advocate for artists in order to serve communities well.
Ilene also appreciates that collaboration is essential to any business. She brings integrity, honesty and openness to all relationships. This,too, has been a cornerstone to her success.
Ilene is Montreal, Quebec born, a McGill (BComm) graduate with Distinction, who now resides with her husband in Burlington, Ontario. She is a general lover of the arts, an avid tennis player and occasional golfer.
Ilene understands how to keep track of the big picture while being mindful of all the details.
As a high energy, positive spirited individual, she brings to every initiative a level of commitment, reliability and focus unparalleled.
This has been demonstrated through outrageous success in areas such as:
Since 2017, bringing exceptional comedic theatre to Burlington.

She co-founded a theatrical production called Lights Up Theatre Productions. As Executive Producer and Actor, they now present annually, sharing joy and laughter with hundreds of patrons to financial success and critical acclaim.

Since 2009, participating in the presentation industry as an Executive Board Member at The Burlington Performing Arts Centre (BPAC).

BPAC is a facility that presents about 70 shows per season.
She has been involved in budget setting and artist fee approval throught her term, including shows like "Once", "Nutracker" and "The Andy Kim Christmas", to name a few.

Since 1997, Ilene has contributed to the success of many community theatre productions in Greater Halton and Greater Hamilton Regions; as both an Actor and Production member as well.
Six Dynamix is committed to providing an
artist engagement experience to both artists, presenters and their communities
that is professional, friendly and rewarding for all.
Six Dynamix Agency is dedicated to:
Fostering and sustaining meaningful long-term relationships with Presenters and Artists.
Ensuring ease of collaboration.
Assisting Presenters to develop new audiences and enrich the experiences of current audiences.
Connecting its roster of Artists with diverse audiences nationally and internationally;
Obtaining quality performance opportunities for its Artists in performing arts centres,  festivals and non-traditional venues;
Facilitating tours on behalf of its artists, from promoting, booking and routing to post-performance follow-up.
Let's get in touch.
Collaborating with you to experience success by sharing the wealth of performing arts talent that this country has to offer, both nationally and internationally.